Seit World of Warcraft hat eigentlich kein MMORPG mehr wirklich meinen Horizont gestreift. Zweifellos waren es auch nicht viele die ernsthaft versucht haben gegen das 10 Millionen Spieler Bollwerk von Blizzard anzurennen.
Lange Zeit warens eigentlich nur die alten bekannten: EQ2, FFX, EVE und DAoC die da neben WoW noch existierten. Und das Teils mit verschwindenden Marktanteilen je älter WoW wurde. Klar, die Publisher haben WoW nicht die Stirn bieten können und viele ihrer geplanten MMO Titel eingestampft (wie Midgard von Microsoft).
Nun, das ist mittlerweile wohl vorbei. Neue MMO Ankündigungen häufen sich und schicken sich an WoW abzulösen (was meiner Meinung nach nicht klappen wird). Aber neben all den echt aussichtsreichen Titeln wie Age of Conan, Warhammer Age of Reckoning etc versuchts dann Sony Online Entertainment (Everquest) auch nochmal mit "Pirates of the Burning Sea"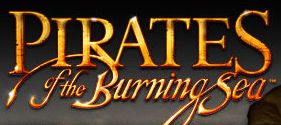 Und SOE hat nun auch eine Open Beta gelauncht. Der Link fiel mir zufällig in die Hände und ich hab mir natürlich sofort einen Beta Key geholt.
Und ab hier wirds peinlich. Im Jahr 2007 sieht die Beta Announcement Page mit den lächerlichen Renderfiguren einfach nur schlecht aus (Vergleiche AoC). Aber über ein paar Grafische Schnitzer kann man hinwegsehen oder? Sonst wäre keiner auf meiner Seite.. Absolut lächerlich macht sich Sony die Verteilung der Beta nicht selbst übernimmt sondern jedes in jedem Land eine Portalseite wie z.B. onlinewelten.de den Signup Prozess und die Downloads bereitstellt. Wirklich peinlich ist es dann wenn der Österreich Link zu Gamers.at führt wo von einer Open Beta noch keiner was gehört hat! Natürlich bin ich dann auf den Germany Mirror ausgewichen wo onlinewelten.de wenigstens eine kleine Seite dazu online gestellt hat (welche aber nicht direkt Verlinkt ist von der offiziellen Seite). Und jetzt kommts. Seitdem sauge ich 5 Dateien mit jeweils 1 GB per HTTP Download mit jeweils Geschwindigkeiten zwischen 10 und 50 Kb/s. Wenn man da an den WoW Downloader denkt der die Dateien per Bittorrent herunterlädt fühlt man sich fast in die Steinzeit versetzt.