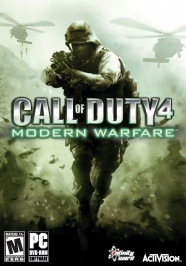 Habe ich eigentlich schon erwähnt dass die Demo von Call of Duty 4 heraußen ist?
Nein? Könnte daran liegen dass ich seitdem damit beschäftigt bin in meiner Freizeit durch den Schlamm zu kriechen und virtuelle Feinde ins ebenso virtuelle Jenseits zu befördern.
Und nachdem ich nun doch schon knapp 10x durchs Demo durch bin kann ich wohl sagen: GEIL!!!!!!
Mit CoD4 erwartet uns am 6. November der wohl hochkarätigste Shooter der letzten 2-3 Jahre. Grafisch absolut top, stimmungsvoll und eben CoD.
Und warum liebe ich Call of Duty so sehr? Einfach weil die Entwickler nicht versuchen die allerbeste KI, Grafik oder sonstwas zu schaffen, sondern einfach darauf achten dass die gescripteten Ereignisse perfekt ins Spiel passen und dem ganzen Atmosphäre geben. So war bereits CoD1 unübertroffen mit seinen hunderten namenlosen Kameraden die im Dienste der Atmosphäre gefallen sind :).
Ich werd mich jedenfalls gleich mal um meine Vorbestellung von CoD4 kümmern :)
Screenshots gibts unter more :)